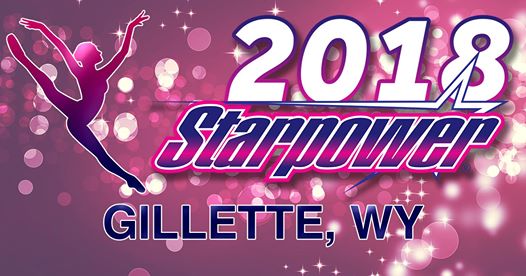 As usual we have a lot of things going on in Gillette this weekend!
First, we just want to say good luck to all of the traveling kids this weekend!
Both high schools have boys and girls basketball regionals in Laramie this weekend.
The 19U Gillette Wild girls hockey team is in Cody for their state tournament this weekend
In town, there's a lot of sports action this weekend as well!
The Gillette Wild Junior Hockey team hosts Yellowstone for their last home game of the regular season at Spirit Hall Ice Arena. Puck drops at 7:00. Go out and support the team as they continue their run for the playoffs. Can't make the game? Follow all of the action on their website there's even an option to watch live!
Staying with the hockey theme, the Gillette Wild 14U Youth team hosts their state tournament here in town this weekend! Head on out to Spirit Hall starting on Friday to watch them compete. The other team starts their bid for the title at 10:45 on Saturday morning. Click here for a full schedule!! of both the 19U girls and 14U tournaments!!
Both CCHS and Thunder Basin will be at the Rec Center for Indoor Track State this weekend!
Both Twin Spruce & Sage Valley have boys basketball districts this weekend! 7th graders are in town at Sage Valley and 8th graders will travel to sheridan! For more information click to see  Twin's Website or Sage's Website
The Gillette Hockey Association will be hosting "Try Hockey for Free" this weekend as well! This event is part of USA Hockey's Hockey Weekend Across America. Bantams across the state look forward to skating with your 4-9 year old! For more information on the locan event see their  Facebook event page. To register your child go to www.tryhockeyforfree.com
Last but certainly not least in the sports world the Cam-Plex Heritage Center welcomes the Starpower dance competition March 2nd – 4th. The competition begins Friday night at 5:00. Doors open at 4:00. Competition continues Saturday from 8:00 AM to 7:00 PM. Local dancers will be showcasing their hard work throughout the competition. Head to the Starpower site for the full schedule of events.
Outside of sports, the Gillette Abuse Refuge Foundation is hosting their 22nd annual Chuckles for Charity dinner and auction. All funds raised remain local and assist GARF in providing support and services to victims of domestic vilence and sexual assault. For more information see the GARF Facebook page!
The 40th Annual Campbell County Children's Festival is Saturday from 9:30-2:30 at the Cam-Plex Central Pavillion. Admission is free and the festival is open to children ages 1-8. This year the festival will be celebrating their 40th year with over 27 booths and will be honoring Dr. Seuss's birthday with their theme!
The Wyoming Sportsman Group will be holding their 4th annual banquet and gun/bow board raffles on Saturday at Cam-Plex Equality Hall. Doors open at 4:30. All proceeds go to continue to fund their mission to financially support conservation projects and outdoor sportsmanship in Wyoming. For more information see their website.
That's our roundup of things going on this weekend! If you have spare time and are in the market for a home or think you might be, check out our open houses this weekend!!
Levi Kissack is hosting one at 3409 Bantam on Saturday from 1-4  for more information see his Facebook Page.
Marie Heath is hosting one at 2415 Bluffs Ridge Drive on Sunday from 2-4 for more information see her Facebook Page.
For all of your real estate needs, click on over to our website -> https://goo.gl/A9JagR
Or give us a call 307.685.8177 at the office or 307.250.4382 to reach Summer directly.