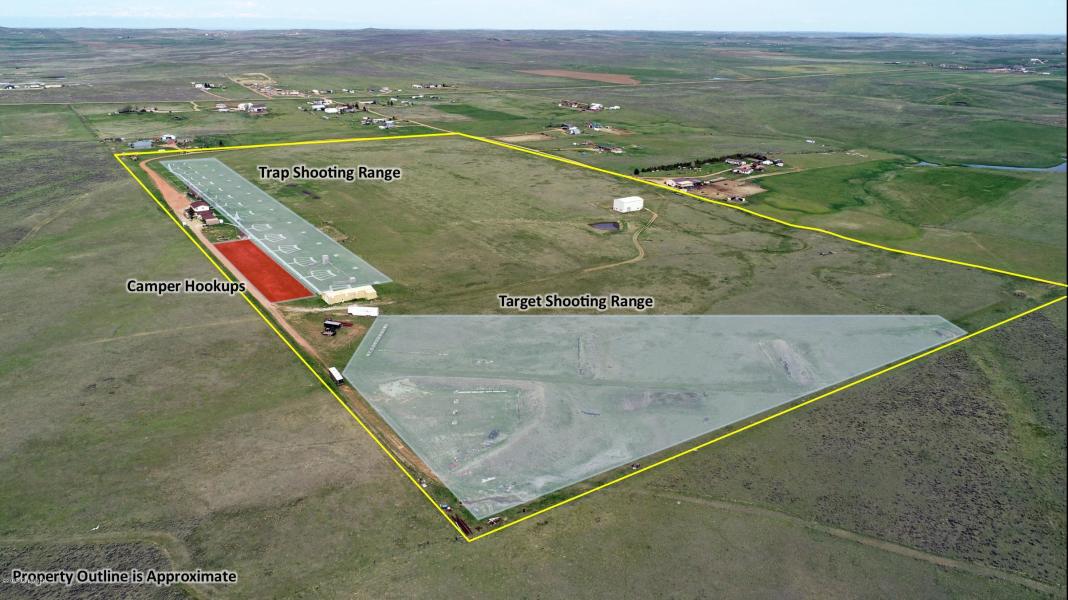 Are you looking for an impressive way to invest your money?
71.45 well used acres to complete this business, this property will leave you wanting more!! A full shooting range and RV park, with 9 Trap Shooting stations, 2 skeet shooting areas with equipment, a pistol range, a rifle range, plus 20 RV stations with full hookups.
This property also has a shower building, concessions area, three large outer buildings/shops, a club house and a house for onsite living!
The clubhouse area is 3,466 square feet and has an entertaining area for conventions or fundraisers. There are two his/her bathrooms, an office, a kitchen for concessions, and an extra room for security.
The living quarter, located above the club house, has three bedrooms and one and a half bathrooms!
This video I have provided offers you a full view of the entire property!
This is an amazing business opportunity!
If you would like a tour of the property, give me a call!
Summer Robertson
Team Properties Group, LLC
307.250.4382
307.685.8177
You can also email me at summerrobertsonrealtor@gmail.com
Or visit our website at www.summerrobertsonteam.com